High Groves
Yoga Retreats near Athens, Greece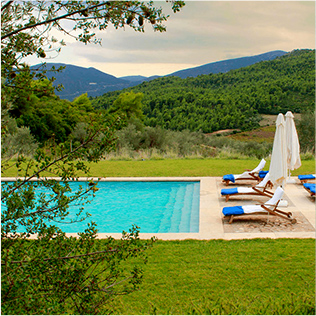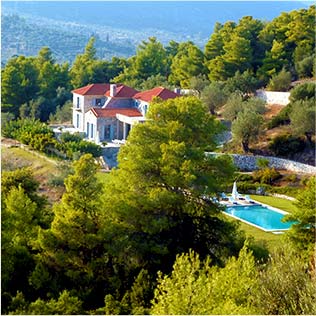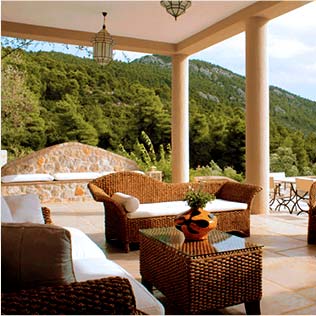 High Groves is a 400-acre estate, approximately ¼ of which is mature orchards and vineyard, encircled by a lush private forest. A natural bowl in shape, extending to the tops of the surrounding mountains, High Groves offers a unique combination of luxury and rustic countryside making it a magnificent retreat destination.
Friendly horses, organically fed sheep, turkeys, chickens and rabbits roam freely through the private forests and fields. Orange Vineyards, pistachio trees, organic vegetable gardens and their own source of pure drinking water contribute to the magic of High Groves. The estate offers extraordinary natural beauty, a deep dive pool, numerous walking paths, as well as easy access to the beaches nearby.
There is theatre onsite for power point presentations or to indulge in movie night. There is plenty of common space inside the manor for relaxing, however every view outside is spectacular and guests will not want to miss star gazing opportunities at High Groves. Meals are vegetarian and chef prepared, with comfortable dining areas both inside and outside.

High Groves is an experience of rustic elegance that will restore your health and sense of well- being, as you see a side of Hellas that is reserved only for the privileged few.
Gallery